To assist in the creation of welcoming and inclusive communities that promote the successful integration of all immigrants, a better understanding of the characteristics, strengths and needs of both established and recent immigrants is essential. This research will aim to determine what programming is needed to counteract the social and emotional isolation faced by newcomer/immigrant women in York Region.
Language barriers have been sited as one of the main concerns of newcomer and immigrant women, contributing to many issues such as social isolation, unemployment, and inaccessible healthcare and community resources.
YRWF's interpreter companion helps women with key life activities such as visiting the doctor, parent/teacher meetings, travelling, communicating with landlord, etc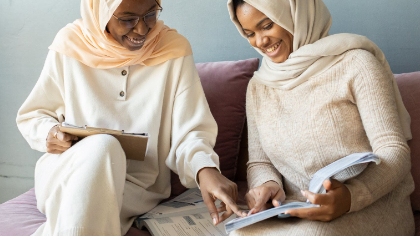 York Region Women's Foundation provides contact information on local community resources including: Doctors, Lawyers, Shelters, Day Care/School, Employment services and Immigration services
We offer a variety of professional and personal development workshops and seminars to fulfill our main goals; combatting violence against women, advancing economic opportunities and increasing health and wellness. Topics include building self-esteem, elder abuse, financial planning, entrepreneurship, health promotion, self-defense, mothering, youth leadership and skill building.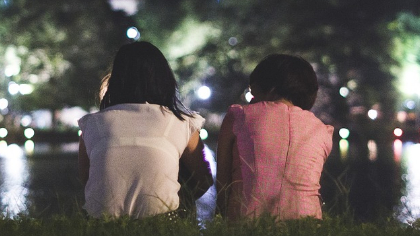 Peer Support Counsellors provide support and information on a one-to-one basis. Peer support uses a self-help approach with supportive listening and sharing of appropriate resources, to help women overcome life challenges and transition in a positive manner.
A group for women with disabilities to gather once a week. The group is facilitated in an innovative approach, using tools such as art, to explore the issues that affect women with disabilities. Participants socialize around activities, snacks and shared ideas.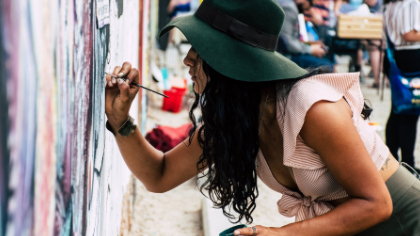 We are dedicated to nurturing the artistic talents of women and girls. YRWF celebrates women as creators and innovators. Classes included: Photography, Cake Decorating, Culinary Arts, Painting, Pottery, Jewellery Making, Creative Writing, and Sewing.
YRWF health and fitness programs improve the body, mind and overall wellness of women and girls in York Region through: Chronic Disease Prevention, Active Living, Sports, and Health Issues (reproductive, maternal, and mental health)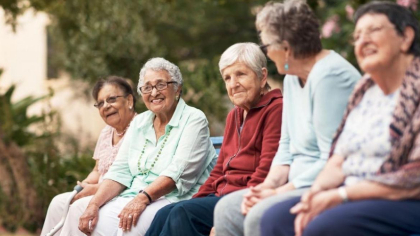 Inclusive Aging-Friendly Community Report
Our project entitled, "Age Actively – AFC Plan for Diverse Senior Women," used the Age-Friendly Communities Guide developed by The Ontario Seniors' Secretariat (OSS), the Accessibility Directorate of Ontario (ADO), the University of Waterloo and McMaster University to develop up-to-date information on the needs of isolated groups that deserve an opportunity to contribute to their AFC plan.
Research shows that experiences of ageism can disproportionately affect women due to increased value placed on appearances and youth, affecting their lives from ability to find work, expenses, ability to remain independent, feelings of self value, emotional wellbeing and much more. This program's key goals included: Providing information about different ways ageism (gendered and non-gendered) manifests in everyday experience; providing a safe space for sharing experience about ageism and resources; and sharing art as a medium for both expressing ideas around ageism topics and countering ageism by providing real images and narratives from the diverse lives of older women.
From February to May of 2022, we at the York Region Women's Foundation (YRWF) reached out to Black and South Asian women to ask what they needed for an inclusive COVID-19 recovery. The Her Say Her Way snapshot provides an overview of the key findings in both the experiences of diverse Black and South Asian women and the resources they need to recover.
Crafts and Conversation is a program for women 55+. Every Tuesday over online zoom sessions we will meet for an opportunity to do crafts together and have guided discussions about art, community, safety and more! Come for crafting, conversation, and community!